How to use ice cream machine correctly?
2020-06-17 19:13:22
nsn
0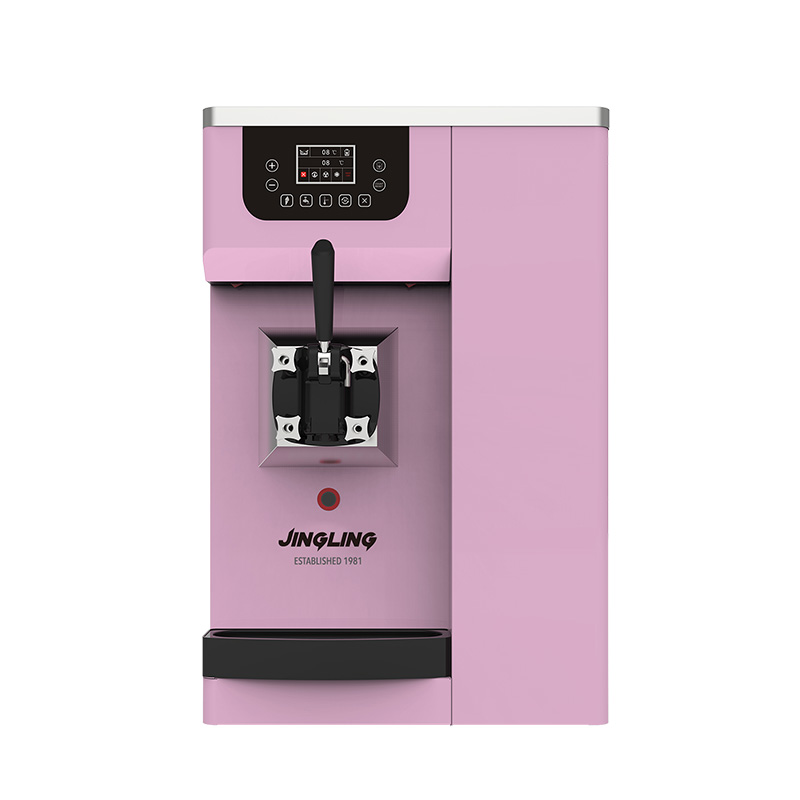 Soft ice cream is a semi-flow solid frozen dessert produced by a soft ice cream machine. Because it has not been hardened, the taste of soft ice cream is particularly delicate and smooth. Soft ice cream machine is a kind of automatic electromechanical equipment specially designed to produce soft ice cream. Then, let's introduce the usage of ice cream machine:
1. After placing the prepared ice cream slurry for half an hour, pour the slurry into the bucket at the top of the ice cream machine. The slurry must not be agglomerated.
2. Start the machine and enter the automatic working mode. You can also press the cleaning button first, wait until the material is evenly mixed, and then press the automatic button (do not wash the machine for too long, just 1 minute).
3. In various processes, the digital screen automatically reflects the cooling process, and the machine automatically stops when the set temperature is reached.
4. When taking ice cream, take an egg cone or cup, put it under the outlet of the liquid discharge valve, press the discharge handle, the ice cream will squeeze out, push the handle back to close.
Jiangmen Jingling Refrigeration Industrial Co., Ltd. is located in Xinhui District, Jiangmen City, Guangdong Province. The company covers an area of 15,000 square meters and a construction area of more than 13,500 square meters. The company has a history of more than 30 years of production of food refrigeration machinery, strong technical force, more than 300 sets of various production equipment, complete production management and quality testing methods, and has passed ISO9001:2008 international quality system certification. "Ling" brand products have obtained certifications such as CB, CE, SAA and sanitation permits. The main products are ice-cream machine, snow machine, fried ice machine, ice water machine and other refrigeration food machinery and ice cream powder of various flavors.